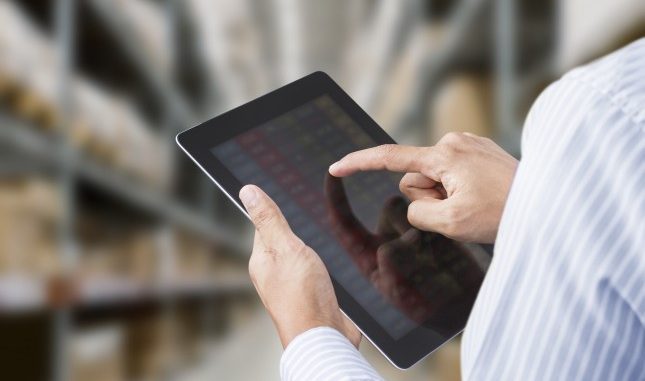 CM Systems, LLC, maker of the world's leading temperature tracking and food safety system, ComplianceMate™, announced that the company was selected as a 2019 German Innovation Awards Winner from the German Design Council in the Business to Business Technology | Industry Specific and Software Services category.
ComplianceMate™ combines temperature monitoring with smart checklists, providing an end-to-end food safety system. Paired with the ComplianceMate™ app, the Sensor Smart Kitchens system enables users to continuously monitor and record temperatures inside any cold-holding units or other temperature-controlled equipment, as well as enforce food safety regulations and brand standards across an entire network of stores.
The system generates automatic alerts via email, phone, and/or text message any time temperatures or checklist items exceed custom-set specifications. It also provides detailed, customizable above-unit reporting through a user-friendly, role-based dashboard.
The German Innovation Awards honor innovative products and solutions whose user centricity and added value stand poised to permanently shape the future of their respective industries. The awards were launched in Germany in 2018, with winners selected by a board of experts from the German Design Council. For the 2019 awards, the competition expanded to include international organizations.
CM Systems' win in the German Innovations Awards follows other recent honors, including winning the 2017/18 Internet of things/wearable technologies innovation World Cup® in the retail category and being selected as a 2019 Kitchen Innovations® Award recipient from the US-based National Restaurant Association. At the end of 2018, industry publication Food Logistics also added CM Systems LLC to its annual FL100+ Top Software and Technology Providers list.
ComplianceMate™, with wireless temperature sensors, mobile technologies, and easy-to-use tools,  has streamlined HACCP compliance checklist and cooler monitoring for thousands of restaurant locations across the US, Canada, the EU, and the UAE.
Does your company have news it would like to share with our readers? If so, we invite you to review our editorial guidelines and submit your press release for publishing consideration.