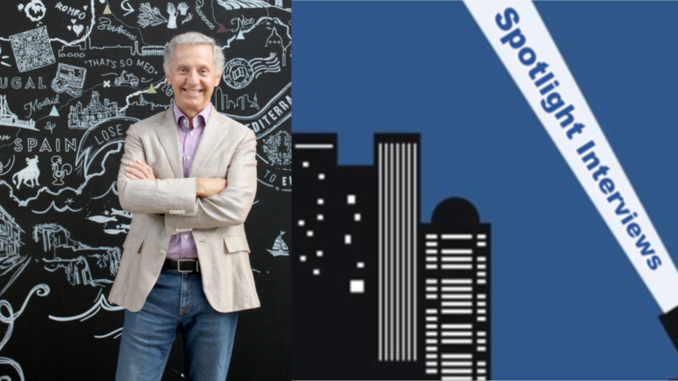 Don Gray is the Founder and CEO of Givex Corporation. Givex offers omnichannel POS, gift card, loyalty and stored value ticketing solutions which drive sales for clients; helping them better understand, reward and entice their customers and ultimately make better-informed business decisions. With over 16 billion transactions worldwide and counting, the company's goal is to empower their merchants with knowledge and knowhow by delivering high quality customer engagement solutions on time. Whether it's 24/7 support or hassle-free upgrades, Givex clients know that they can count on them to provide everything necessary for their success. Gray brings over 30 years of experience in startups and turning around companies in a wide range of industries including IT, Gaming, Hospitality, Consumer Goods, Security Systems and Healthcare. Outside of work, he enjoys sailing and golf and he is an active member of the Young Presidents Organization/World President's Organization.
First off, congrats on your continued success. Obviously, Givex has come a long way since the company got its start back in 1999. Could you talk a bit about the company's genesis? What was the original vision? 
We originally started as an online gift card mall, selling digital cards only, but quickly realized this was ahead of its time as the internet was still pretty raw in 1999/2000. We moved to brick and mortar solutions and that took off very quickly. Over the years, Givex has evolved into a platform that helps our merchants strengthen all of their connection points with customers.
Just this summer, Givex acquired Owen Business Systems and Easy Information Solutions in Mexico. Last October, Givex acquired Valuaccess, a gift card and loyalty program provider in Hong Kong. What's the thinking behind these acquisitions?
These transactions helped us in three ways. First, to increase or start our presence in a target market; second, to strengthen our team, which is very capable of working together globally using our tools; and third, to generate additional EBITDA.
What differentiates your POS system from the other POS systems on the market?
Givex started in the cloud as a service provider and as part of our DNA we had to integrate with hundreds of different POS systems, e-commerce solutions, and payment providers. As a result, we have a deep knowledge of what works and what does not at the POS and online levels. Our POS system is a natural extension of our portal and all Givex solutions are managed through the same portal.
What new Givex capabilities, including software features and functionality, are you most excited about and should restaurant owners and operators also be most excited about?
Givex is an integrated platform that has many solutions built-in and we are continuing to add more. We are also a great integration partner and our API's allow us to integrate with many alternative best-of-breed solutions. We are excited most when clients look to Givex as their IT partner when it comes to merchant/customer interaction.
Where should restaurant operators be focusing their time, energy and resources? What technology-enabled business initiatives are likely to provide the biggest payoffs?
The biggest issue facing restaurant operators is the same one facing everyone – finding and keeping great talent. Therefore, solutions that help reduce dependence on long term labor will certainly be important.
Any other thoughts about the restaurant industry, particularly with respect to loyalty programs, technology innovation and emerging trends? Is there anything about where the industry is today that surprises you?
I have been in the tech space for a long time so nothing is really surprising me as far as innovation is concerned. Star Trek had many of these trends figured out in the 60's! What is surprising is the speed at which many of these trends are accelerating. The Singularity is definitely upon us.