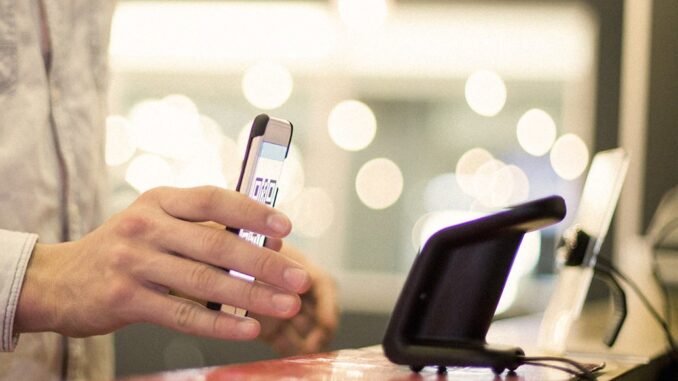 The Coronavirus pandemic has forced restaurants across the country to decrease, if not outright cease, operations, resulting in managers and staff members who are hurting financially and a sense of despair across the industry.
Restaurants have more control over this situation than they think. There will be an end to this, but in the meantime, owners and operators need  to figure out how to get through it and what that other side will look like. Restaurants that are offering takeout and delivery are off to a good start, as they are already using technology to offer both to help confront the consequences of the economic fallout that have and will continue to hit the industry.
Digital gift cards are an important part of this puzzle and part of the solution to help restaurant sales. Global digital gift card sales are projected to hit $698.2 billion dollars in 2024, and, even during the pandemic, digital gift cards present a viable opportunity for brands, especially in the restaurant industry. Indeed, they can help boost restaurant sales in several ways.
First and foremost, digital gift cards are a great tool in bringing people together even as they practice social distancing. After all, while many restaurants have pivoted to only offering takeout and delivery, they are still operational and able  to provide customers with their favorite foods. Thanks to digital gift cards, consumers can treat their friends and family to meals from their favorite restaurants. They can purchase bottles of wine for their friends to enjoy during virtual happy hours. Consumers can even provide their family and friends with digital gift cards that will allow them to order items such as ready-to-make pizzas for pickup and delivery.
Digital gift cards can also be extremely profitable for restaurants, as they inadvertently encourage people to spend more money than the amount given. This is crucial for a restaurant's bottom line, especially at this time. Since the card recipient does not need to worry about paying for their meal, chances are they'll go ahead and also order an appetizer and/or dessert.
Digital gift cards are also easy for consumers to redeem and for staff members to process, especially if a restaurant's gift card technology is integrated with its POS. That will result in a seamless online purchasing experience for the customer without putting a strain on reduced, overburdened staff members.
Ultimately, digital gift card technology promotes and encourages customer loyalty. Gift cards, in general, serve as branded currency. Restaurant organizations are currently promoting the importance of making gift card purchases,encouraging consumers to support their favorite businesses during this challenging time.
Bottom line: This is a great time for restaurants to rally their current customer base and keep them excited about their favorite brands, even if they have to enjoy them in different ways. By encouraging digital gift card purchasing and use, restaurants give customers a reason to order from their favorite places and ensure a continued steady stream of business once the doors are back open.
Graham Campbell, COO of Givex, a global cloud-based operations management solution designed to streamline business efficiencies and generate valuable and actionable customer data with offices in Canada, the United States, the United Kingdom, Australia, China, Brazil, Singapore and newly opened in Mexico City. Campbell is an innovative technology executive with over 13 years of experience in the payment, e-commerce and point of sale sectors. He started at Givex in March 2006 and since then has held positions including: VP of Projects & Implementations, VP and General Manager of Givex's point-of-sale (POS), Senior VP of Product Development and now holds the position of the company's Chief Operating Officer.
Are you an industry thought leader with a point of view on restaurant technology that you would like to share with our readers? If so, we invite you to review our editorial guidelines and submit your article for publishing consideration.