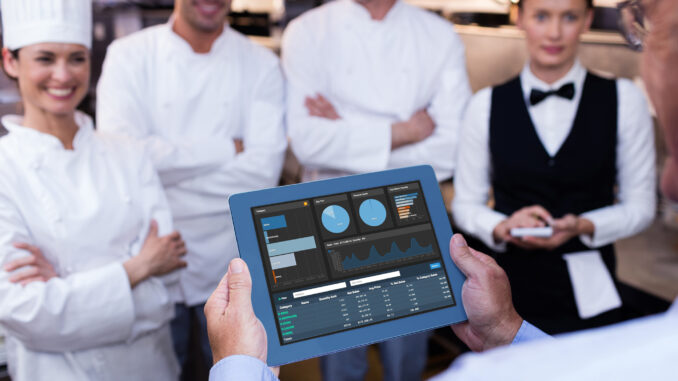 SpotOn Transact, Inc ("SpotOn"), an innovative software and payments company, today announced the launch of its newly formed Restaurant Advisory Board. Founding members consist of highly-respected restaurant owners, investors and entrepreneurs whose businesses will be using SpotOn's solutions and whose experience and input will play an instrumental role as the company develops cutting-edge point-of-sale (POS) and marketing solutions uniquely suited for the fast-paced restaurant industry.
Founding members of the SpotOn Restaurant Advisory Board include Michael Mina, Brent Bolthouse, Matt Bronfeld, Matthew Kenney, Adam Snyder, Ray Villaman and Kevin Youkilis. The Restaurant Advisory Board will be fundamental in spreading the word about SpotOn Restaurant and continuing to build upon the SpotOn brand.
"SpotOn is the first software and payments company I've worked with that, regardless of size or scale, puts their clients first and is always actively looking for ways to improve," said Michael Mina, award-winning chef and restaurateur." When I was approached about joining the Advisory Board, I jumped at the chance because I recognized I could contribute to the company's mission of building best-in-class solutions to improve the businesses of restaurant owners nationwide."
"Our Advisory Board members are some of the most seasoned and respected restauranteurs in the country — and their restaurants reflect their constant push to improve," said RJ Horsley, President of SpotOn. "SpotOn is listening to restaurant operators' needs and challenges, and we're responding by creating technology that our clients need and want. This ensures that they're empowered with the right tools to operate more efficiently and can achieve their business strategies."
SpotOn's flagship product, SpotOn Restaurant, ensures restaurateurs are armed with the best restaurant technology on the market. Its capabilities are equally powerful for the owner of a single-location restaurant as well as a restaurant group managing hundreds of locations, along with everything in-between. Owners are equipped with the tools and reporting they need to manage their business, while managers can take advantage of the capabilities necessary to run them on a daily basis.
SpotOn is headquartered in San Francisco with expanding product, technology and operations teams in Chicago, Detroit, Denver and Mexico City. The company currently has more than 850 employees and has raised over $80 million. In 2019, 2,500 restaurants joined the SpotOn family, and the company anticipates to more than triple that number in 2020.
The following are the founding members of the SpotOn Restaurant Advisory Board: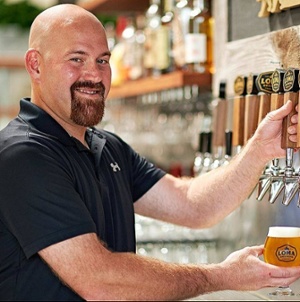 Kevin Youkilis
---
Former Major League Baseball player that hated the short hops in baseball but loved the hops of craft beer, Kevin Youkilis' vision to open Loma Brewing Company came from the perks of traveling across the country and exploring breweries while playing baseball. If you ever saw him play, you can understand why he needed a beer after a game to taper the adrenaline. Once he stopped playing baseball professionally, he wanted to find business ventures that consumed his passion to work and to be on a team. He is currently opening up a coffee roasting facility, Loma Coffee Company, in Portland, OR.